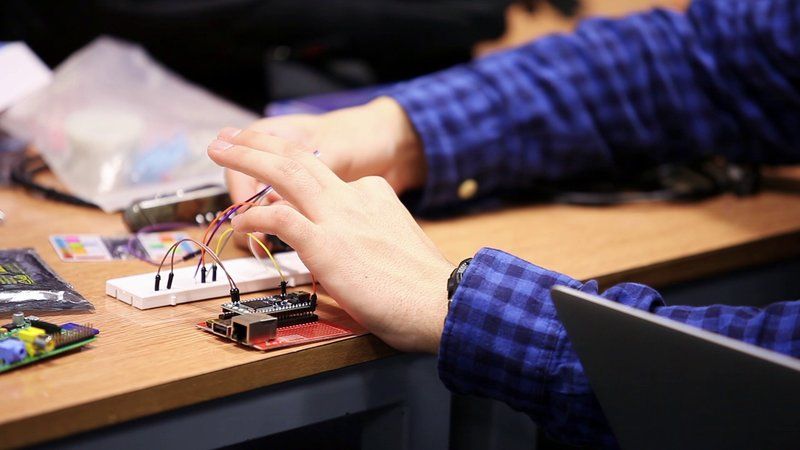 BITE for accelerating ICT impact
Commencing in April 2013, the £300k EPSRC funded 'Breakthrough Information Technology Exchange' (BITE) impact acceleration hub builds on UCL's key areas of research strength in ICT, particularly within the departments of Electronic and Electrical Engineering (EEE), and Computer Science (CS), to strengthen UCL's knowledge exchange activities. UCL is the second largest recipient of EPSRC funding for Impact Acceleration Accounts, at a value of nearly £4.5 million, announced at UCL by The Secretary of State for Business, Innovation and Skills, Vince Cable, in November 2012.
BITE will develop more coordinated knowledge exchange (KE) with support activities tailored to fill gaps in current KE provision. The BITE hub will aim to place a greater commercial focus on much of UCL's research in the ICT area, accelerating and increasing impact through linking these diverse activities into a more strategic programme which is 'packaged for industry' and covers the whole spectrum; from new nano-electronic devices to network and system concepts.
Its activities are organised around three main themes:
Showcasing UCL technologies and research through organising conferences and networking events to foster greater industry-academic interaction and dedicated web/social-media presence.
Establishing industry links for early career researchers by facilitating and funding secondments in industry for early career research to develop their skills and strengthen links with companies based on this direct knowledge transfer. We will also run 'Dragon's Den' style competitions among research students to find innovative knowledge exchange ideas and small projects.
Developing broader links with strategic initiatives. The hub will also contribute to wider strategic objectives including strengthening researcher engagement in the Tech City project and linking to the new Institute of Making and initiatives for Impact through public engagement and encouraging both greater student and academic entrepreneurship.