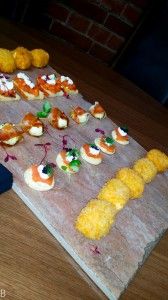 UCL BITE Symposium: Fast-tracking University-Industry Collaboration
Wednesday 28th January 2015, 6pm, South Cloisters, Wilkins Building, University College London (UCL)

Meet our researchers who are currently undertaking a secondment in industry, generously funded by the BITE Industry Exchange Award Programme. Our secondees will give presentations and share their experiences of working in different companies, ranging from start-ups to well-established multi-national organisations.
Following the presentations, there will be an opportunity to network with colleagues across various UCL departments and with people from industry. Companies where secondees are currently hosted include Fibercore, ARM, U-blox, Balfour Beatty, Department for Transport (DfT), Skimlinks, and MediaGamma.
Agenda:

6pm: Registration and refreshments (South Cloisters).
6:30pm- 6:40pm: Introduction by the Chairman of the BITE board, Professor Izzat Darwazeh (Gustave Tuck Lecture Theatre).
6:40pm- 8:00pm: Presentations by our current BITE secondees (Gustave Tuck Lecture Theatre).
8:00pm onwards: Refreshments and networking (South Cloisters).